First off all to you foreign psychonauts, this will be mostly in Norwegian. Its info about the upcoming project on New Jelly regarding the book that will be released in conjunction with the exhibition at Rockheim. There will also be a anthology dbl.lp/dbl.cd released on Rune Grammofon. 15 tracks on dbl.lp, the same 15 tracks (+2 bonus on the dbl. CD). These 15 tracks will also be featured in the book.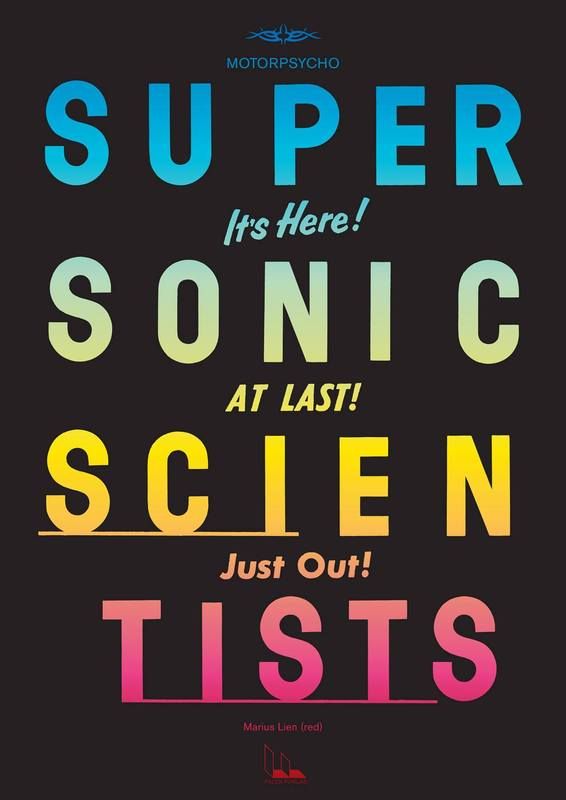 Falck Forlag AS slipper den 16. oktober ut den etterlengtede boka om Motorpsycho, hvor
storheter som Lars Ramslie, Johan Harstad, Audun Vinger, Anne Lise Frøkedal, Marius
Lien, Hedvig Mollestad og Nils Henrik Smith prøver å gå til bunns i dette myteomspunne
bandet og universet.
Motorpsycho har, siden demokassetten «Maiden Voyage» i 1990, gitt ut 21 studioalbum,
fire liveplater og drøssevis med EP-er, singler og enkeltspor. De har en enorm fanskare og
er kritikerrost over hele verden, men allikevel har de klart å verne om seg selv og bandets
indre liv. Hva vet man egentlig om Motorpsycho, utover at de slipper omtrent en fantastisk
plate i året i snitt?
I forbindelse med Rockheims Motorpsycho-utstilling, som åpner 16. oktober 2015, slippes
boka «Supersonic Scientists». En essaybok hvor 15 av landets største Motorpsycho-fans
og kjennere skal boltre seg i 15 låter fra 15 album.
Hele Motorpsycho-universet skal under lupen;
Låtene, katalogen, tekstene, plateinnspillingene, soundet, omslagene, fansen, konsertene,
den enorme driven, de stormannsgale konseptene, gitarspillet, referansene, arbeidsmoralen
og ikke minst; hvordan klarer de å beholde mystikken etter 25 år på veien?
Samtidig slipper Rune Grammofon antologien med samme navn på LP og CD, med de
samme 15 låtene. (CD-versjonen vil inneholde to bonusspor).
Førsteopplaget på bøkene skal selges via crowdfundingtjenesten NewJelly.com fra 18. juli,
hvor 500 av 1000 nummererte bøker legges ut for salg. De siste 500 selges kun på Rockheim
i forbindelse med utstillingen.